Latest products:AC Series High Purity PTFE Pumps
---
Semiconductor industry has been the pioneer of digitization, pursuing up-to-date digitalized business models with digitalized services. Moreover, the rapid development of AI (Artificial Intelligence) Application has boosted the demand of chips and enhanced the growth of the semiconductor industry. The typical application in the semiconductor industry includes the supply, circulation and filtration of high purity chemicals and the transport of abrasive slurry and solvent.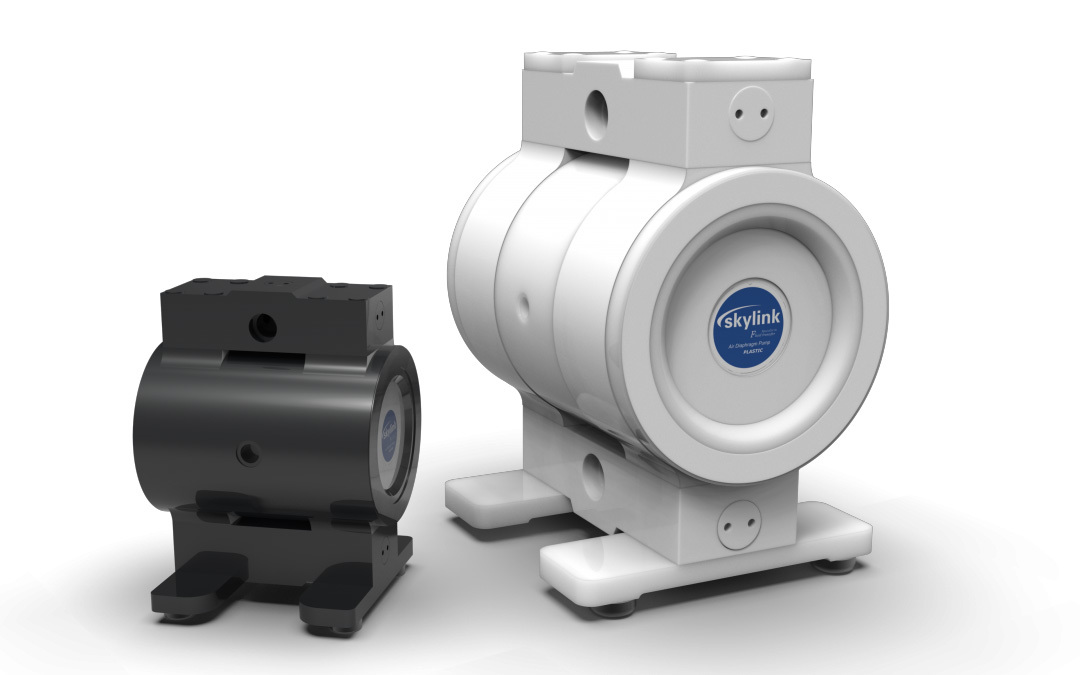 SKYLINK AC-Series is specially designed for the chemicals in the semiconductor technology where the purity of the pump body's materials is most concerned.
AC-Series, a high purity series of the pump, can be applied to any circumstances requiring high purity or corrosion resistance. There are various models of high purity pumps available in SKYLINK, each with its own characteristics, providing varying levels of purity and corrosion resistance.
We have been committed to bring the unique user experience. Of SKYLINK AC-Series, all liquid contact parts are made of 100% pure PTFE (polytetrafluoroethylene) or HIPS (high impact polyethylene), and each model can provide varying levels of operating performance and redundant backup owing to the differentiated design, so the safety and stability of operation in a long period can be guaranteed.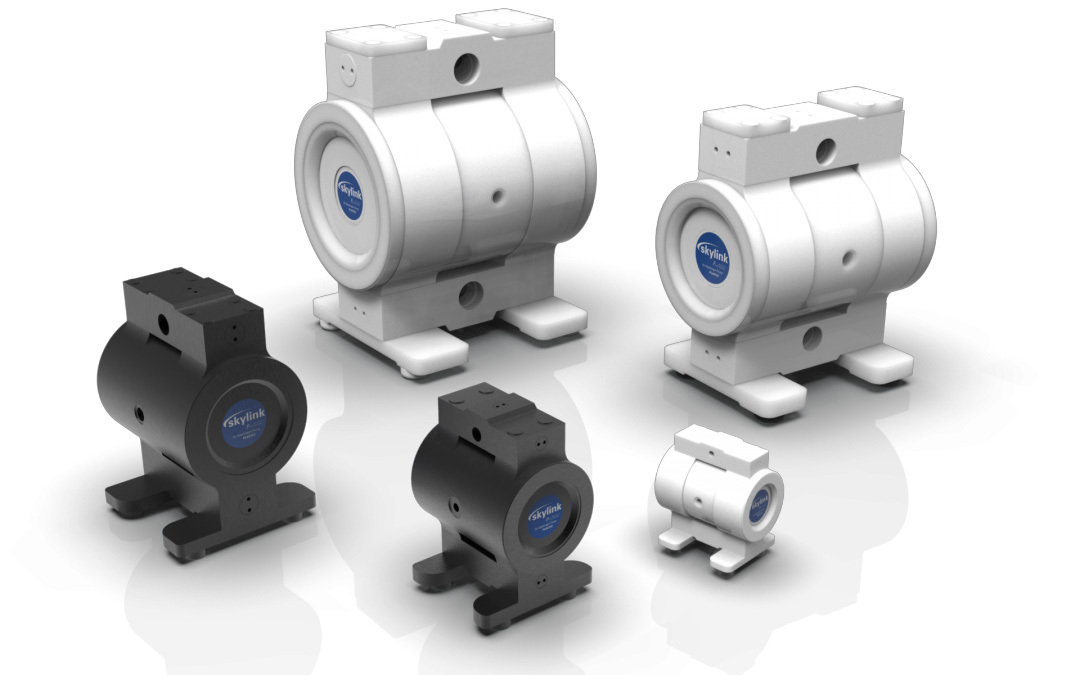 Product characteristic
● High strength structure design
● PE or PTFE, conductive PE or PTFE are all available as the cavity inlet and outlet materials
● Diaphragm and sphere materials include PTFE, EPDM (Ethylene-Propylene-Diene Monomer) and SANTOPRENE
● Strong Suction in both dry and wet circumstances
● No motors, no rotating parts or shaft seals on the liquid contact parts